Sales & Advisory Tool
Customers are fully advised
360° LOWA can be integrated into any shop fitting concept in a space-saving and harmonious manner. The kiosk solution extends the counter virtually, closing the gap between online research and on-site consulting expertise.

The intuitive shoe finder guides customers step by step through their shoe selection. On the summary page you can directly define the conditions for which boots are needed, e.g., for the high Alps or the low mountains. Then the search is further simplified with the aid of filter options. Once the right boot has been found, it can be added directly to the shopping cart, the appropriate care product selected and both delivered directly to your home.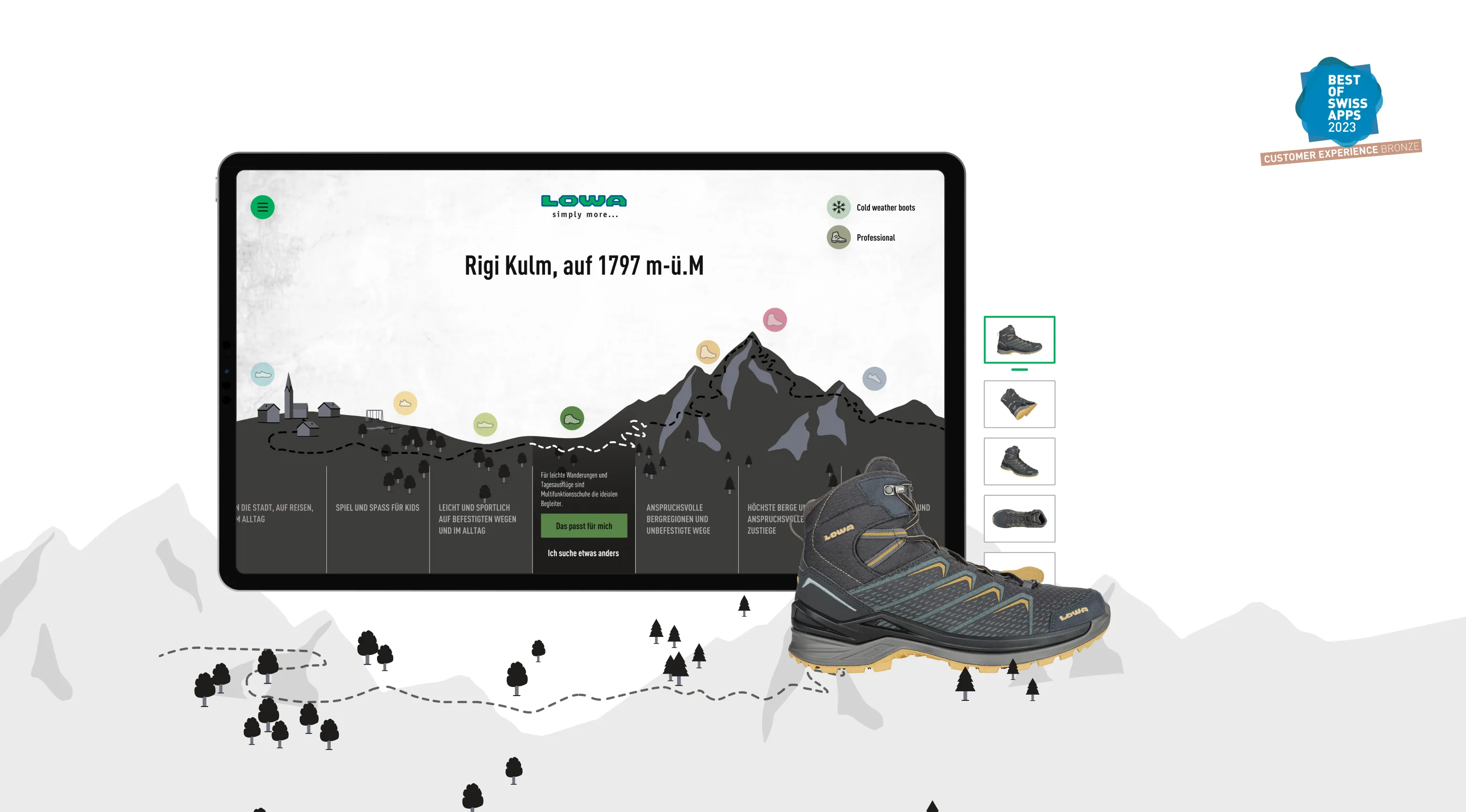 Improved user experience
Step by step to the right product
With fresh design and improved user experience, customers get to the desired product more easily and intuitively. Thanks to the clear interaction concept, users are taken by the hand and guided to the right product.

Animations are fun
Animations provide a gamification effect to make them memorable and bring the design to life. Small details make all the difference! The starting animation shows a path through the mountains and explains which boots are needed in which area. The green check mark gives positive feedback after a successful order. The friendly shopping cart smiley encourages users to continue shopping or sadly indicates when the maximum number of products has been reached.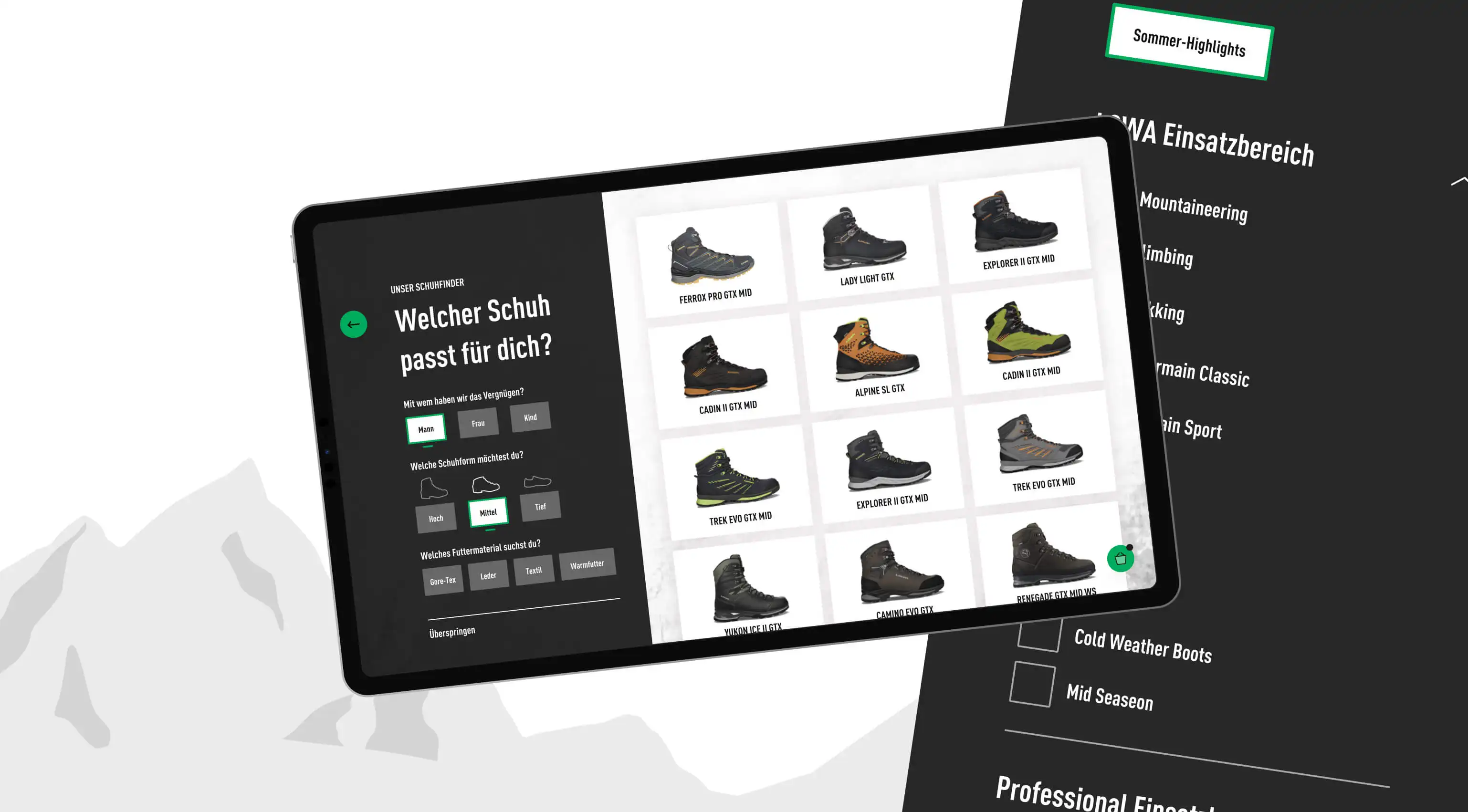 New Tech Stack
Enhancing performance through new technology
LOWA 360° has been re-implemented due to outdated technology to improve maintainability and simplify potential further developments. Replacing the old software made the solution more user-friendly and effective. While the backend promises stability with Java Spring Boot, the frontend has been implemented with the simple and developer-friendly Vue framework.

The highlights of the technical implementation are:
Performance optimisation: The Image Component checks which images (various formats such as thumbnail, WebP, png, jpg) are available from the CMS and the appropriate one is loaded.
Various filter options: The shoe finder allows users a wide filter selection and thus numerous selectable criteria.
«The 360° LOWA tablet solution combines the advantages of personal consultation with those of online shopping: An innovative customer experience.»
Sibylle Bischler, Head of Marketing at LOWA