Digital Signage
External communications in a nutshell
In shop window communication, 75-inch digital signage displays ensure maximum passer-by attention and support CSS's positioning as a competent health partner by matching visibility, frequency and length of stay in the best possible way.

A multifunctional branding wall is used in the back of the agency to display inspiring and local content to the CSS brand world. Outside of normal CSS business operations, the branding wall is integrated into event communication or used for display purposes.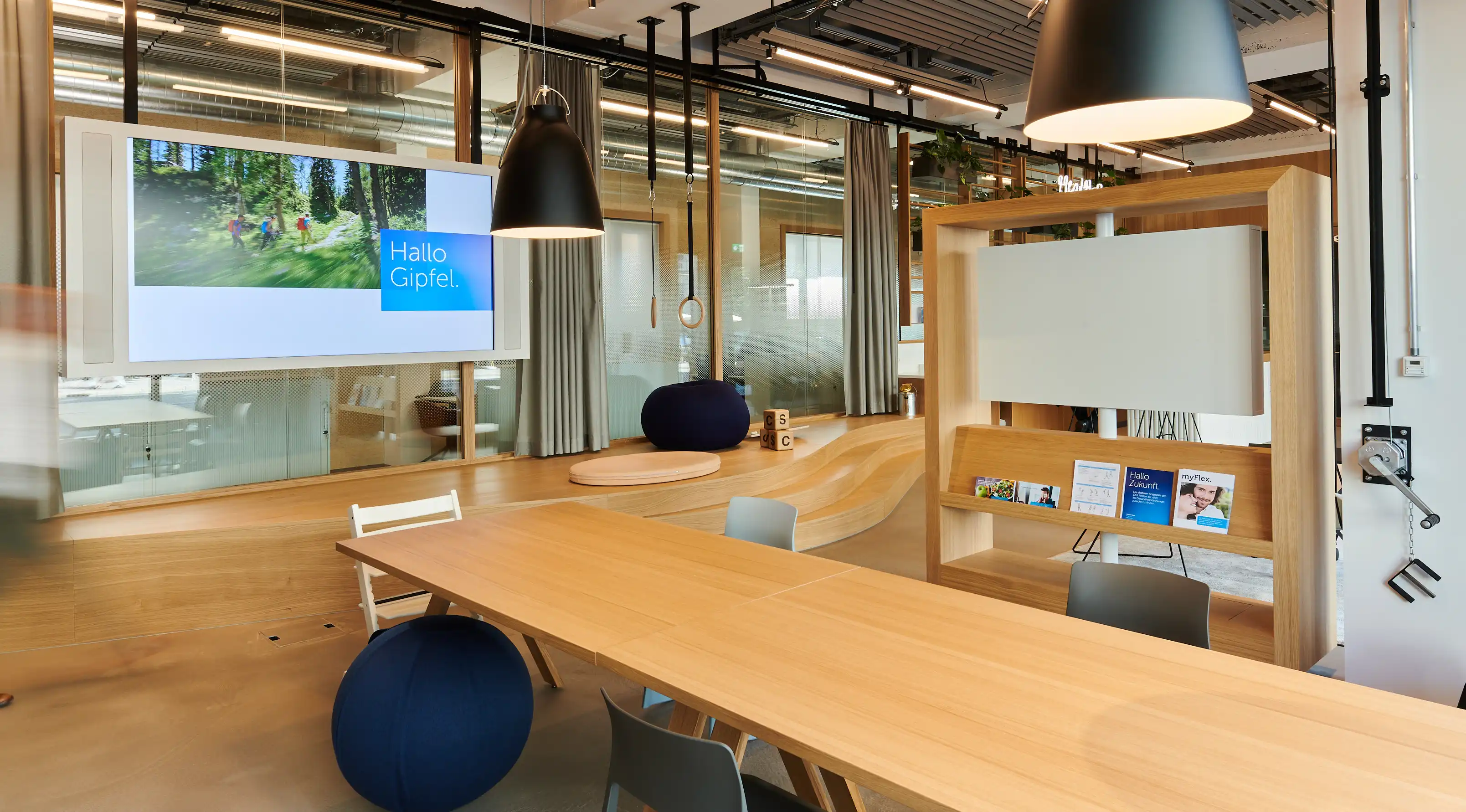 Emotional and competent customer communication
jls works with CSS to develop brand-compliant templates for the best possible brand awareness. In the waiting area, which is known as the CSS Fitness Lounge, current topics, offers & health tips are brought into focus efficiently and in an emotionally appealing way.

The flexible use of customer and consultant zones is paramount. The three digital communication zones are intended to teach customers about health topics emotionally, flexibly and competently.
Motion design
Combining emotion, competence and infotainment
The impressive campaigns use strong images and messages and aim to position CSS as a competent partner for every living situation.
In addition to campaigns, content is also played in the areas of infotainment and health content, both of which also strengthen competence in the health sector and also demonstrate an entertaining character.
"The new agency concept and communication modules from jls help us to address our customers emotionally and strengthen customer loyalty."
Daniel Binkert, Marktgebietsleiter Ost (CSS Versicherung)