Digital Signage
Increase visibility
With the digital signage screen as an additional communication channel, take-away customers of Coca-Cola HBC communicate their offers visually. The universal solution is part of the standard range (55 inches and 43 inches) and is usually used as a 3 or 4 screen.
The screens use either a wall or ceiling mounting. In the second variant, the angle can also be adjusted.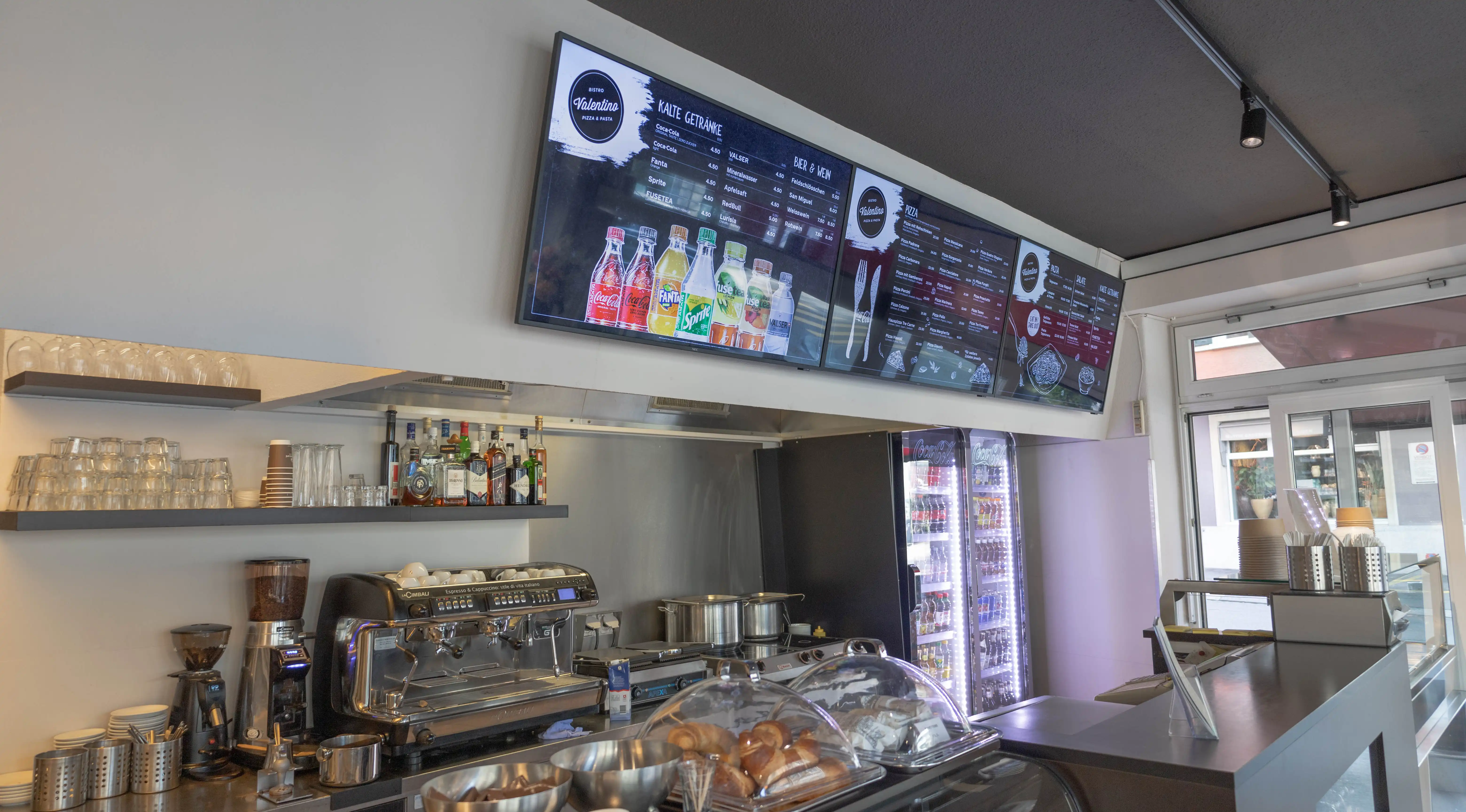 Motion design
Clear state-of-the-art offer - Everything at a glance
The consistent visual communication of the 24/7 portfolio of Coca Cola products in a wide variety of outlets ensures a common thread in the look and feel of the overall brand perception. Take-away customers can use a variety of templates to gain flexibility in the promotion of their offers. You can choose dish, drink and prices from a pictures' library. The content is displayed on the screens in the form of a visual offering. Before ordering food, end customers can be inspired by the digital content, which brings clear recognition value.
"We ensure a consistent and innovative brand experience with the aid of the new communication channel."
David Zürcher, Digital Innovation Manager (Coca-Cola HBC)