Digital Signage
Digital signage screens generate attention
Through the innovative use of digital signage in its shop windows, BEKB increases its visibility and perception in outdoor areas through communication in the shop window. With its concise messages, the Swiss bank remains in the lasting memory of its (potential) customers. This creative communication strategy continues seamlessly indoors, where state-of-the-art screens have been integrated into the furniture of the new architectural concept.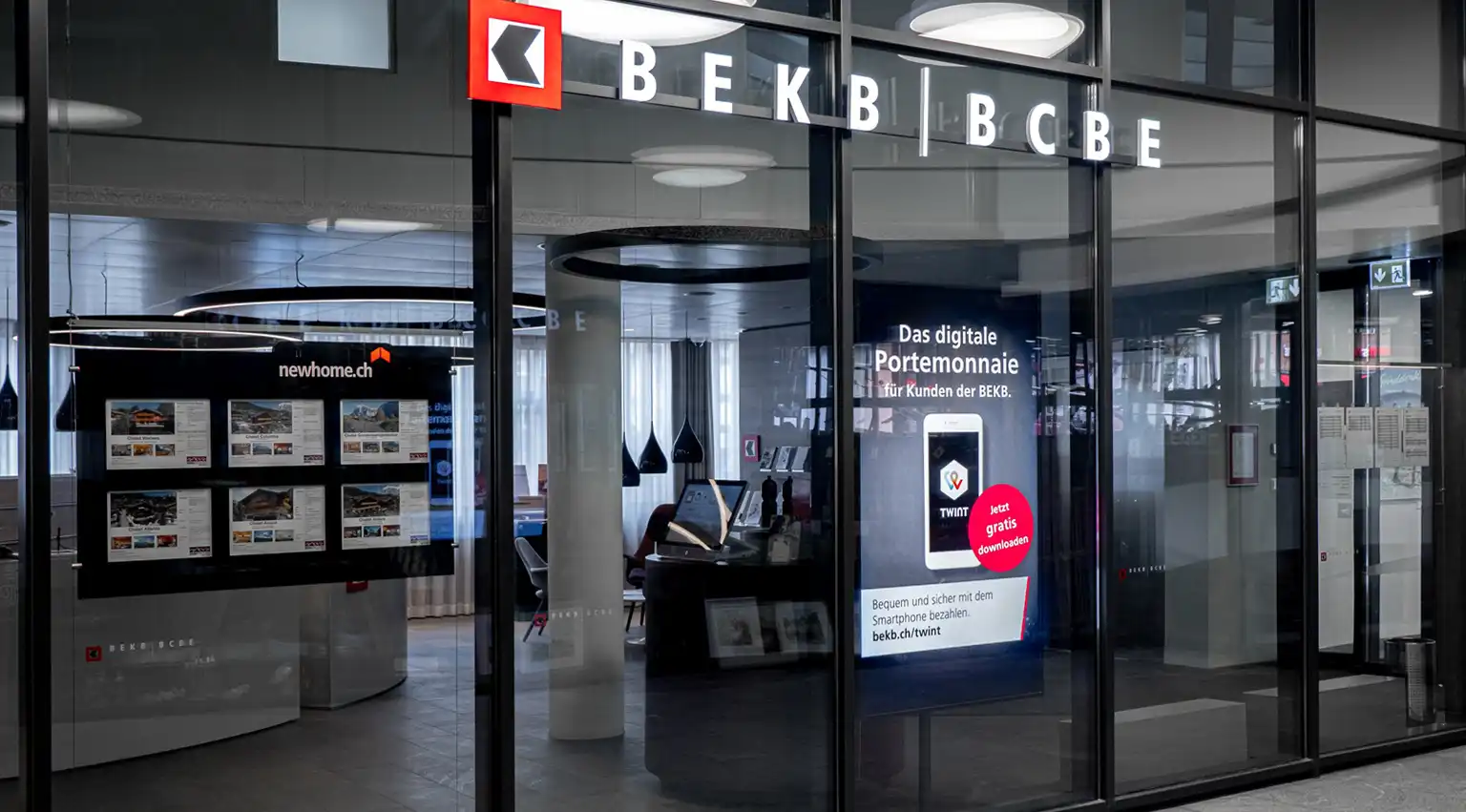 Interactive Experience
Digital onboarding in the customer zone
With the introduction of the new branch concept, proven banking services are to be expanded with intuitive and sustainable digital solutions to offer BEKB customers a comprehensive, competent and individual customer experience. Information on the advisory table is not accessed via a conventional navigation bar, but via individualised BEKB tokens. The tokens are backed with easy-to-understand and graphically supported content such as text, images, graphics and illustrations.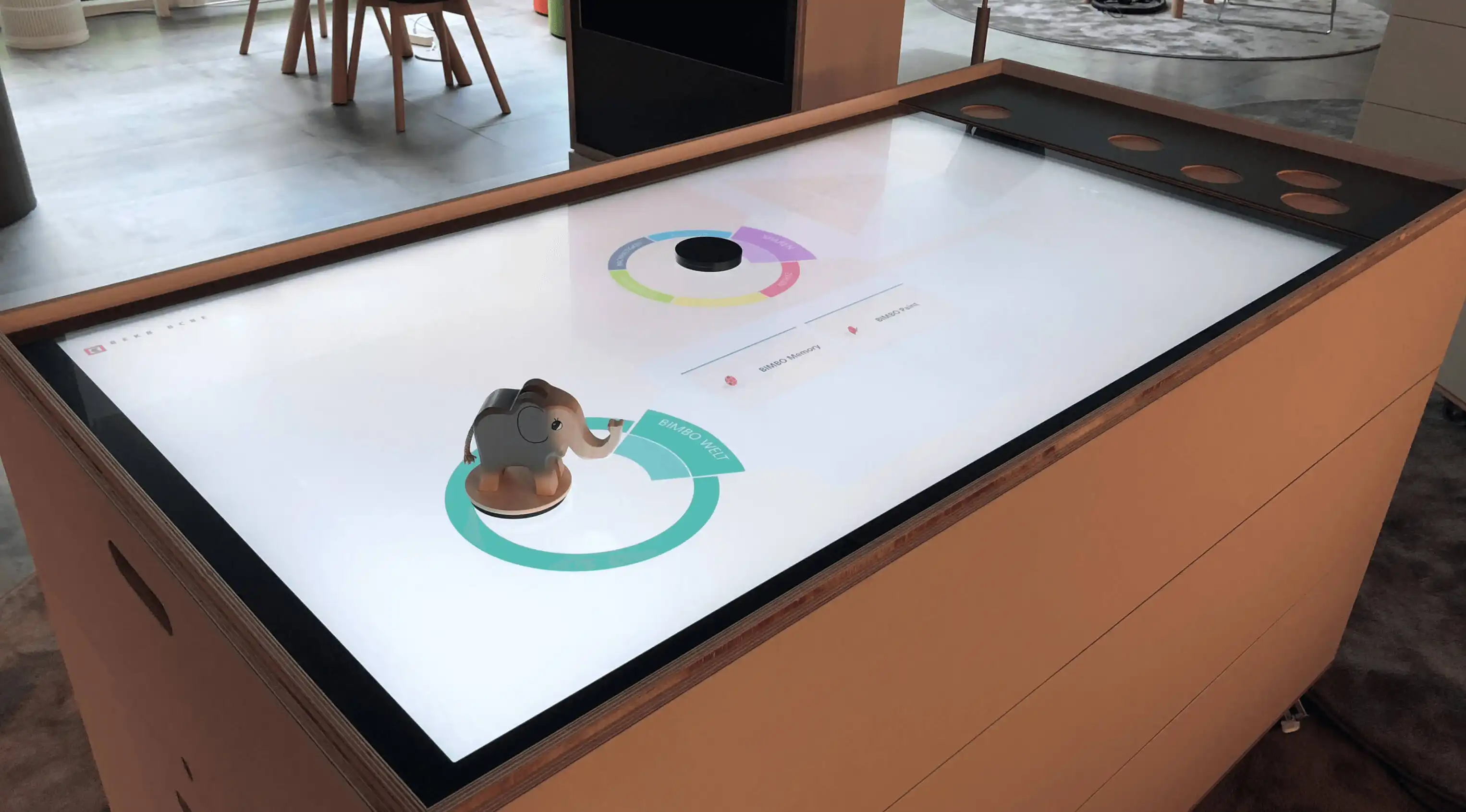 Sales & Advisory Tool
Digital needs analysis and consulting
BEKB modernises its consulting services with an interactive consulting solution. In addition to the stationary counselling table, a mobile version is also used, which the counsellor can use with the help of a tablet or directly via his notebook.
The application significantly simplifies the needs analysis and advice so that every bank customer can be offered the right banking product within a very short time.
"The multi-touch solution gives BEKB a modern, digital touch in line with the new store format and lets our experts provide contemporary advice."
Fabian Albertin, Fachspezialist Digitale Transformation (BEKB)