Digital Signage
Combining emotion and information
Zurich Kantonalbank relies on dynamic POS communication through digital signage solutions from jls. jls also designs and implements high-quality digital marketing campaigns for the bank. 2D/3D and film productions are communicated using displays in the customer zone and in the shop window. This creates a meaningful and attractive combination of emotion and information at prominent communication points.
Transparent LED at the new Stettbach location
At Stettbach, Zürcher Kantonalbank has a location where the city is growing: More living and working spaces are being created in an area that has excellent connections to public transport. This means that it makes sense for Zürcher Kantonalbank to establish a presence there and create a place where customers feel welcome.
The new branch has an open design and offers a view inside, and passers-by and commuters can also experience the new location from the outside.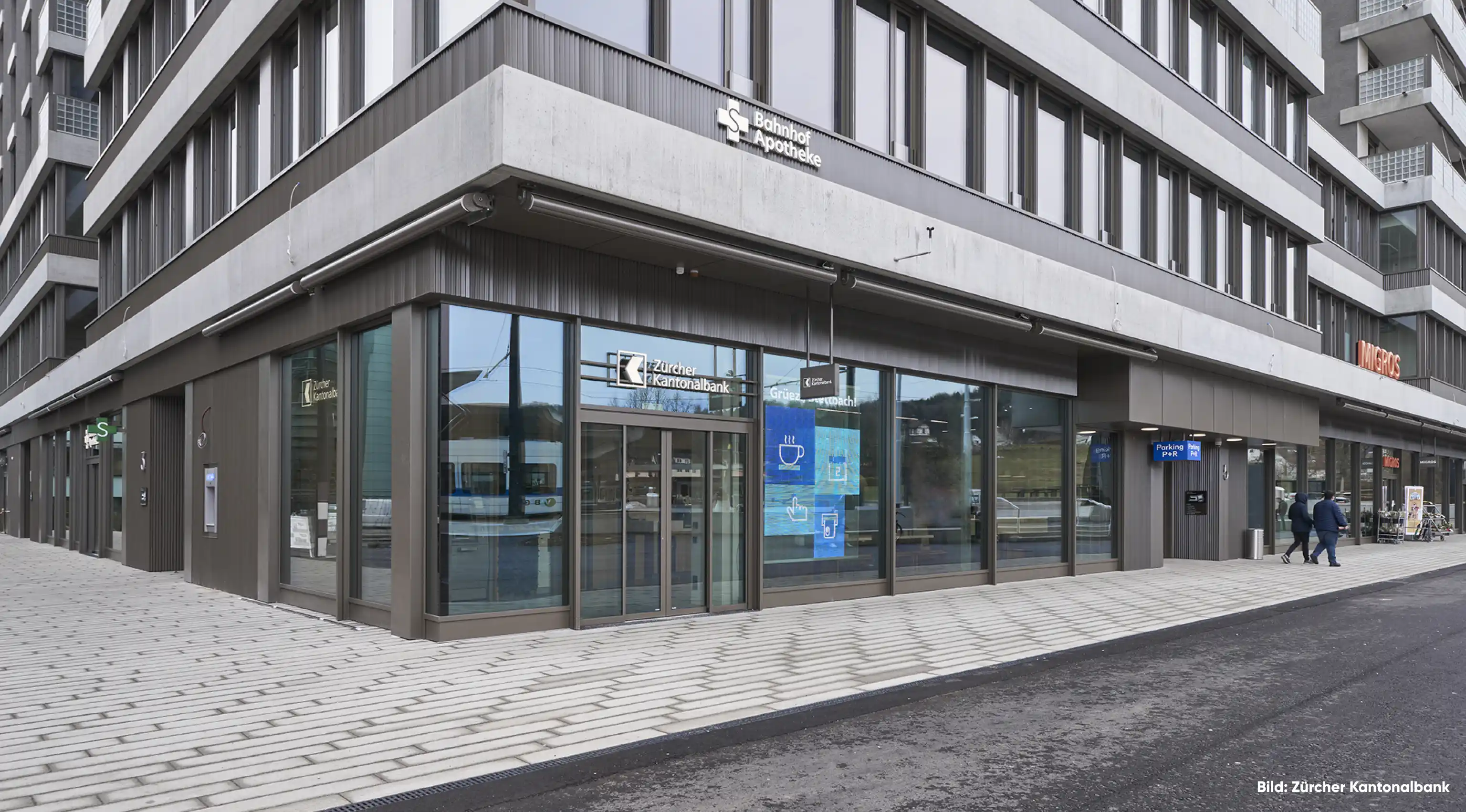 Motion design
Content for Transparent LED - Using the technology and using it correctly
Thanks to the high level of transparency in the content concept, the biggest surprise effect can be kept for passers-by.The way the content was made means that the elements have been used as freely as possible. Backgrounds such as full-surface colours have been replaced by transparency. Thanks to this implementation concept, insight is guaranteed at all times regardless of what is in the shop window. A further advantage of this concept is the surprise effect for passersby.
New local content
Positioning and brand values are shown with skill
A lot of local content is used at the new location, the new offer and the options available at the location are communicated. Positioning and brand values are also important, these serve as the basis of the content - the focus is on strengthening impulsive «purchases», the «responsible» and «passionate» .