Digital Signage
The info stele shows both national and local information about the supermarkets. With the help of interfaces to Migros systems, content creation is largely fully automated, with no manual adjustment. This allows the stele to be used as a "plug&play" solution in any supermarket and automatically displays the locally relevant content.

This stele is being rolled out in cooperation with the shopfitter of Migros.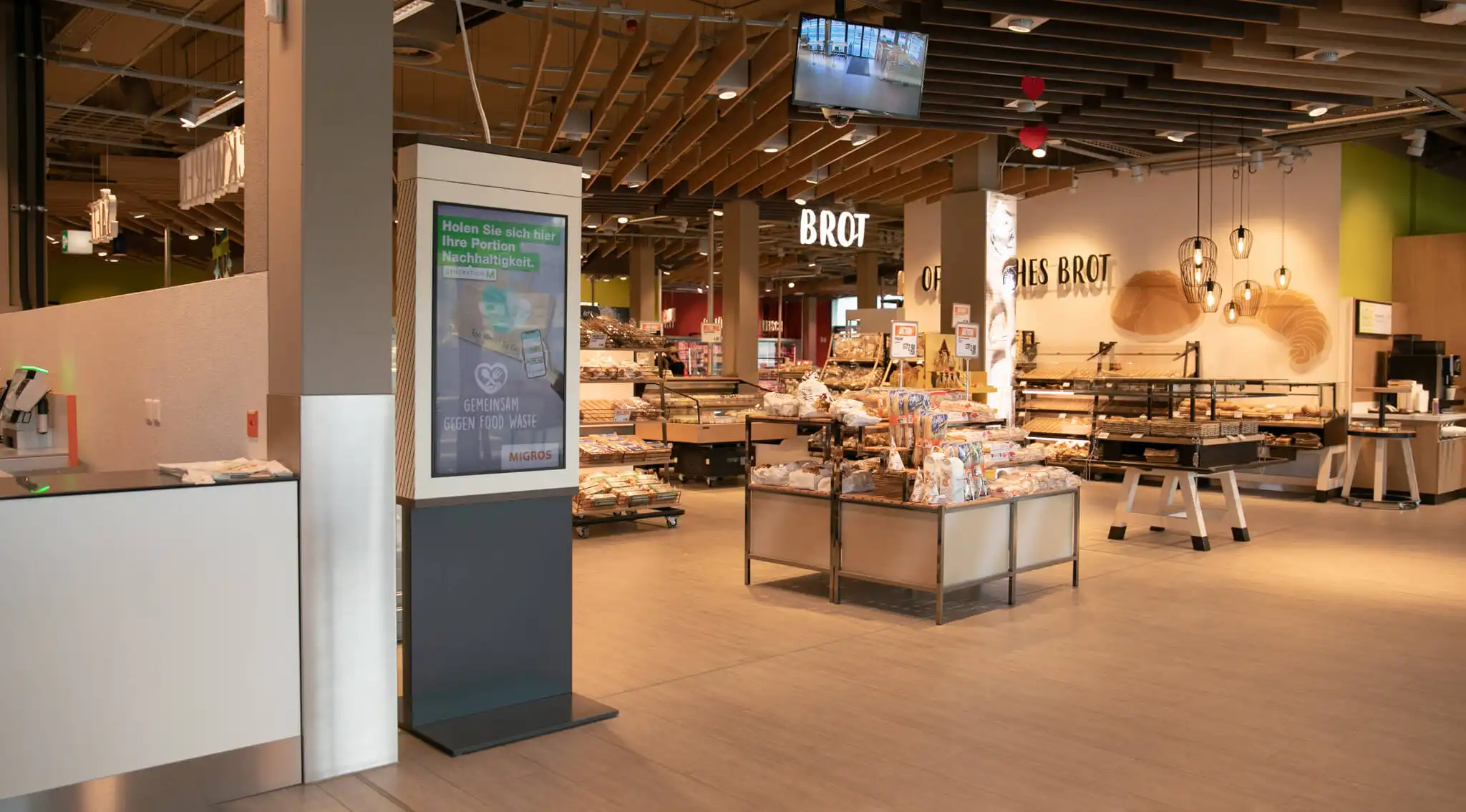 Solution Architect
Standardised, efficient and simple
Through a standardised installation and delivery process in coordination with the store fitter, the info stele is ready for installation in a new branch within a short space of time.

Highlights include the following:
Efficient content display: The interfaces in the Migros system generate the attractiveness of the content (e.g. daily highlights).
Standard process: The integration into the internal MGB webshop offers a standardised ordering process and so allows supermarkets to easily and efficiently retrieve the modules.
"Integrating with Migros systems allows us to create fully automated content."

Andy Baldauf, Product Manager Digital Services