Digital Signage
A high degree of digitisation sets a new benchmark
With the new Retina concept, Swisscom is consistently digitising the whole of its shop floor. The store concept consists of a total of 7 modules and between 38 and 40 digital elements in each shop. Integrating digital potential at the POS opens up a variety of opportunities - whether in the shop window or in the customer zone. State-of-the-art retail solutions support dialogue with customers, increase the quality of advice and underline Swisscom's technical expertise.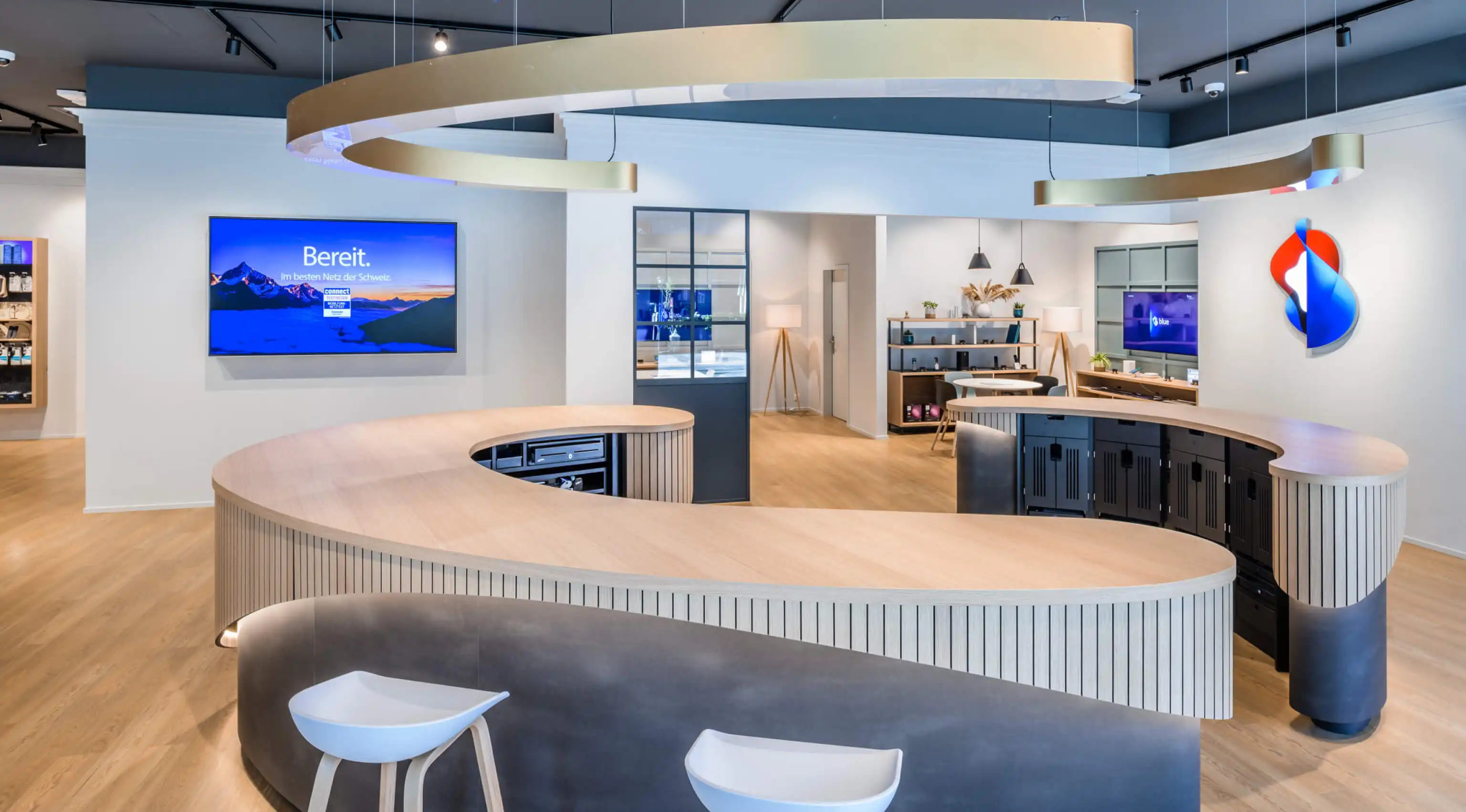 Slim solution design
The use of a system-on-a-chip (SoC) solution relies on player-integrated solutions, which means that the player is embedded directly on the screen. This allows for shorter installation times.

In the project-specific prestaging process, up to two shop facilities per day are set up in the warehouse and completely preconfigured before they are made available for shipment by the logistics company and put into operation on site. This allows reduced conversion time.

The «all-in-one» solution with the newly deployed SoC players required some further developments to enable seamless playback. These are crucial, for example, for automatic switching between a TV box and digital signage displays during Blue TV subscription consultations.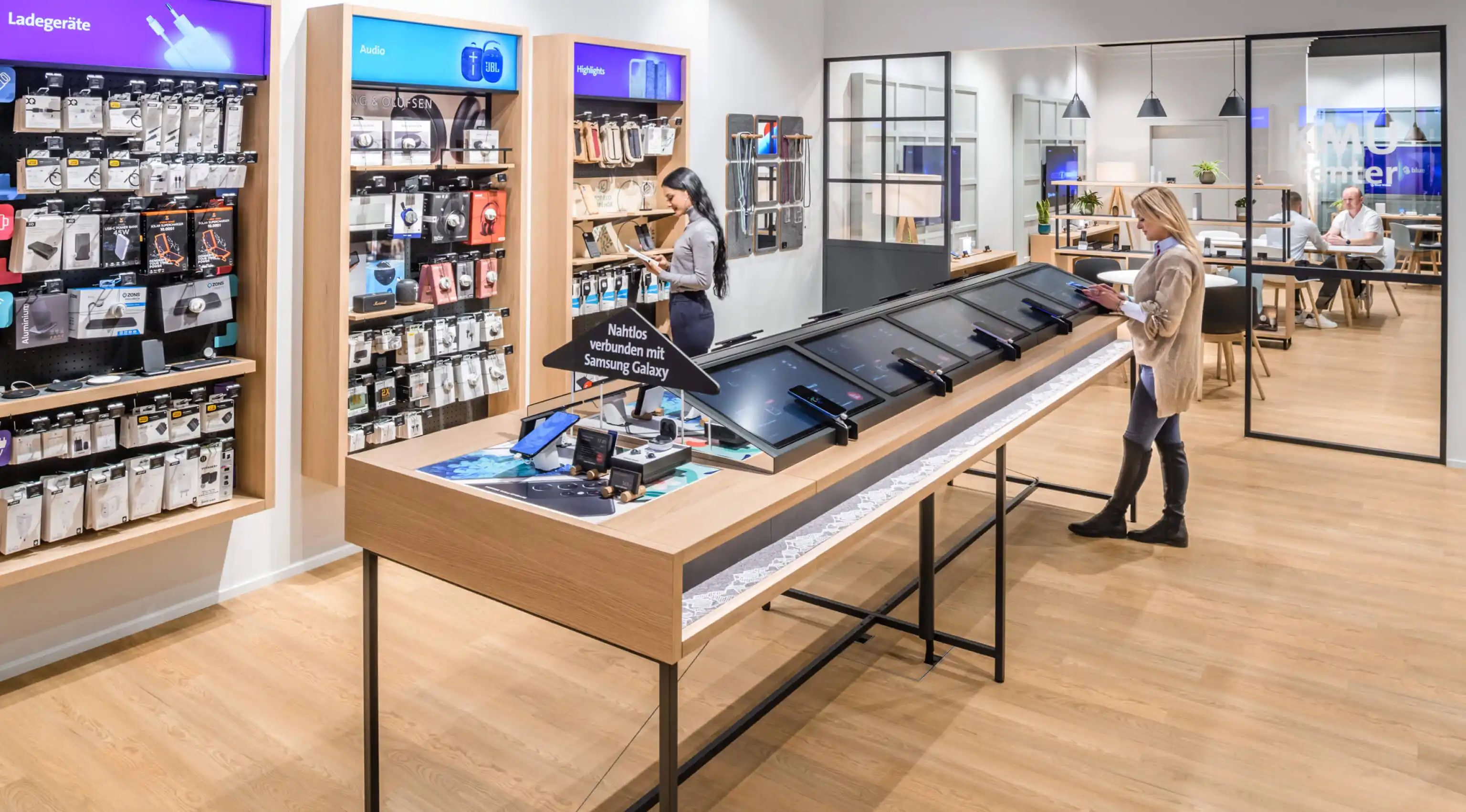 Motion design
Digital content helps shape the shop experience
Digital Windows start at the beginning of the customer journey and form the first digital touchpoint. The combination of landscape and portrait can attract more attention and further strengthen the profiling in the shop window.

Once they enter the shop, customers are pointed in the right direction. The contents on the Accessory Wall indicate which products can be purchased on each shelf. In addition, the content serves to supplement the physical products. At the New Business Table, features of smart home devices are shown and so made noticeable.
«Thanks to the digital elements, we create a unique experience for our customers while becoming more efficient in our operations.»
Patrick Eder, Sales Strategy Manager (Swisscom)