Corporate Website
Project link
blkb.ch
Easy & emotional introduction to banking topics
With the relaunch of its website, BLKB is increasingly orienting its website towards sales. The channel supports potential and existing customers throughout the customer journey (before, during and after a decision). Thanks to the optimised information architecture, users find their way around easily and reach their destination quickly.


The company website convinces with the following aspects:
Time saving & flexibility: The use of CMS Magnolia facilitates content management for BLKB employees.
Quick & easy: With no more than three clicks, users can get detailed information on the desired topic.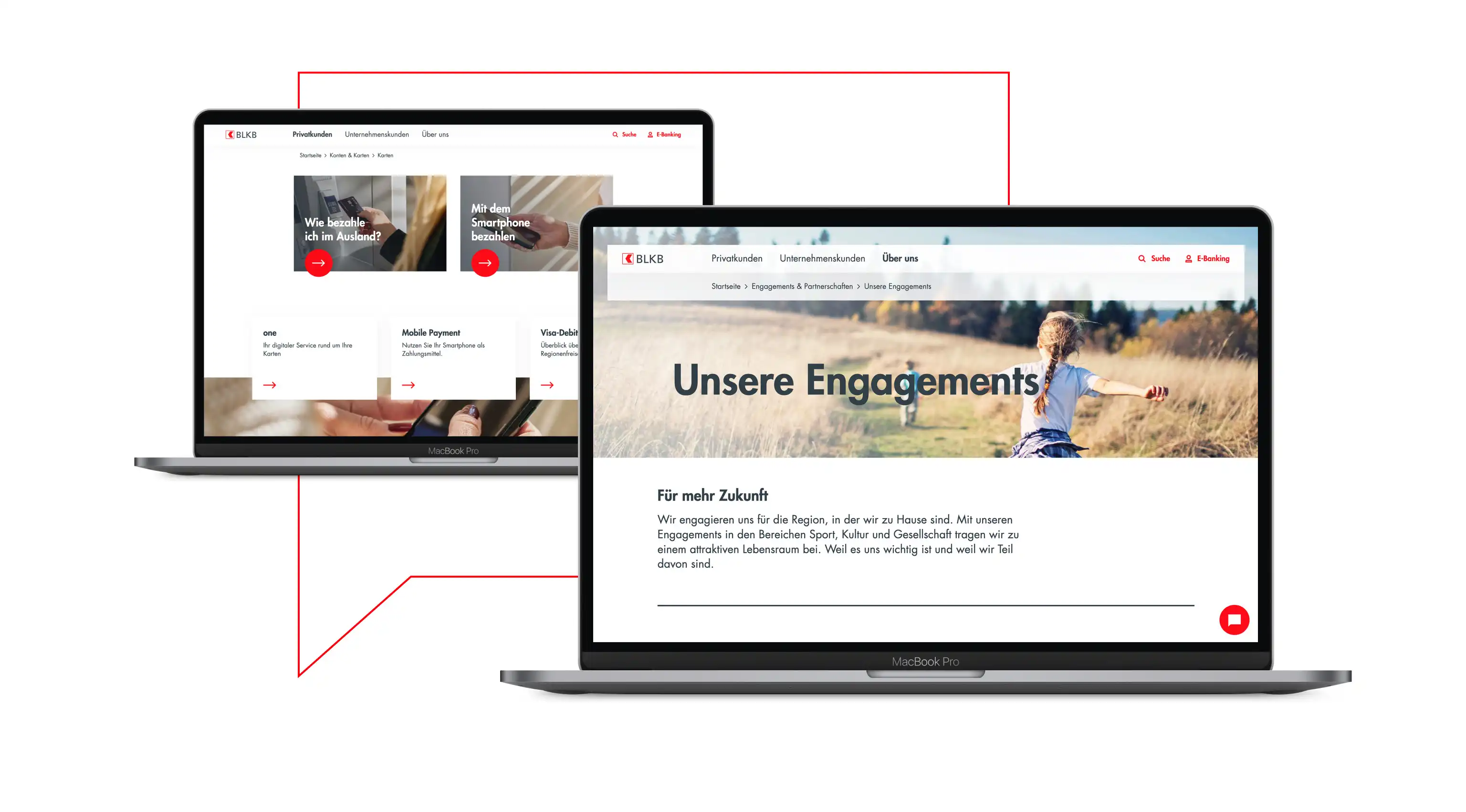 Interaction Design
User Experience: Get more leads with funnel-based design

Users are guided on the modern website with a high-contrast call-to-action colour and unique intertitles. In terms of content, the page is loosened up by various elements such as cards or jumping possibilities. Visually, the relevant information is in focus, making the website look more concentrated, streamlined and concise. The funnel-based design approach as a basis skilfully guides users to the online conclusion or to arrange a consultation.


User Interface: With more negative space for clarity

Local customers are emotionally picked up with home-bound images. The striking speech bubbles follow a direct discourse with users. Thanks to a lot of white space on the website, space is created for the central content. similar topics are summarised clearly with cards and tiles.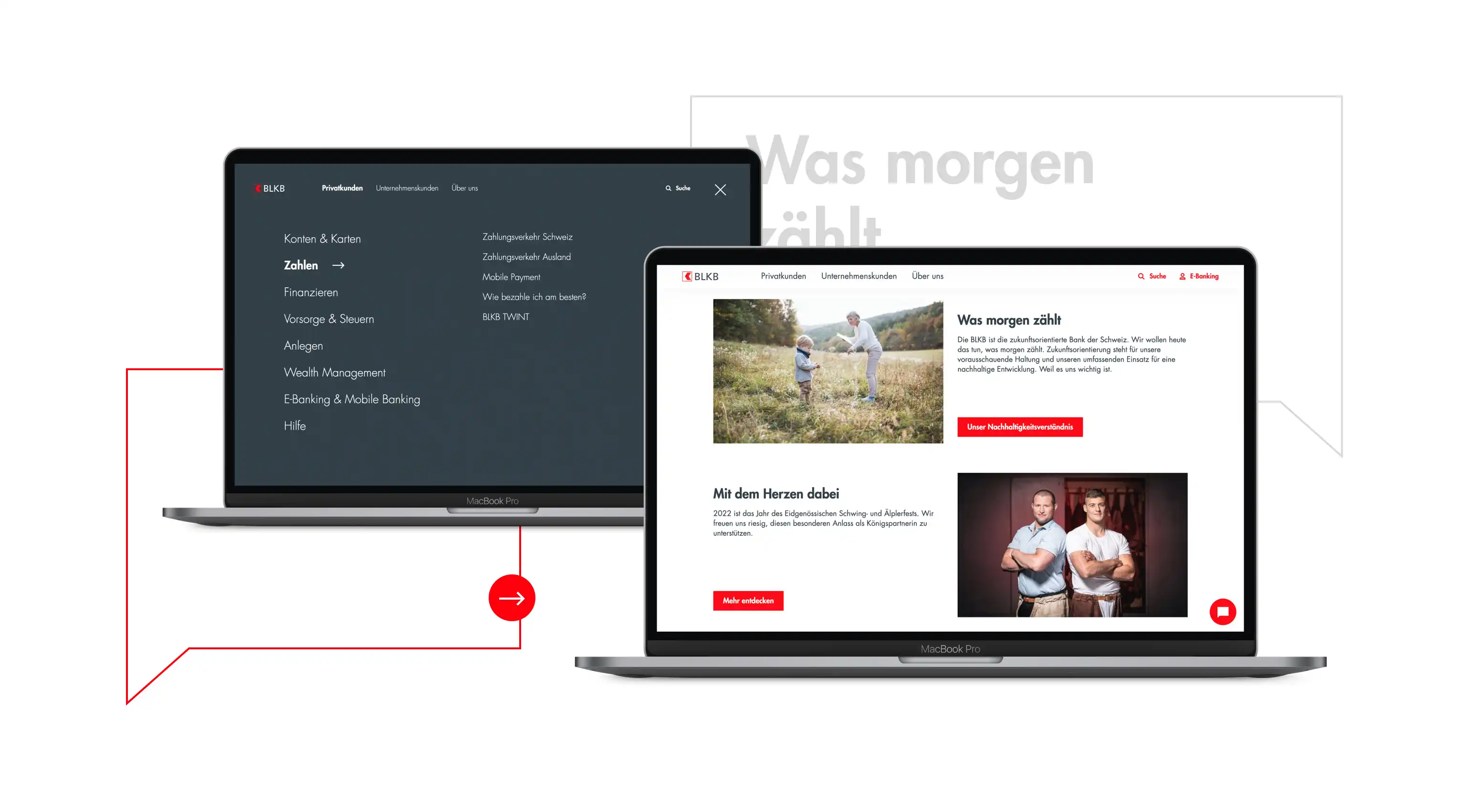 Software Development
Thanks to the development with the Content Management System (CMS) Magnolia, the customer expands the website independently. Content management is also simplified and structured.

The highlights of the company website are:
Creating page templates allows content managers to maintain content flexibly without losing consistency.
Thanks to the Content Apps, data can be dynamically managed in a central database and customised directly on the website.
The server-side rendering of Magnolia brings a significant advantage in search engine optimisation (SEO).
Magnolia's extensive ToolKit allows easy implementation of "standard" features.
«With our new website, we accompany users throughout all phases of decision-making and offer easy access to banking topics.»
Samuel Nussbächer, Channel & Customer Experience Manager BLKB
Digital Signage
Attention-grabbing communication thanks to digital signage
BLKB relies on a well thought-out communication strategy that is effective in the customer zone as well as in the shop window and on outdoor columns. The content consists of strong images and short, easy-to-grasp messages that immediately appeal to passers-by even as they pass by. This enables the bank to be remembered by its (potential) customers and to position itself as a competent partner for future financial service needs.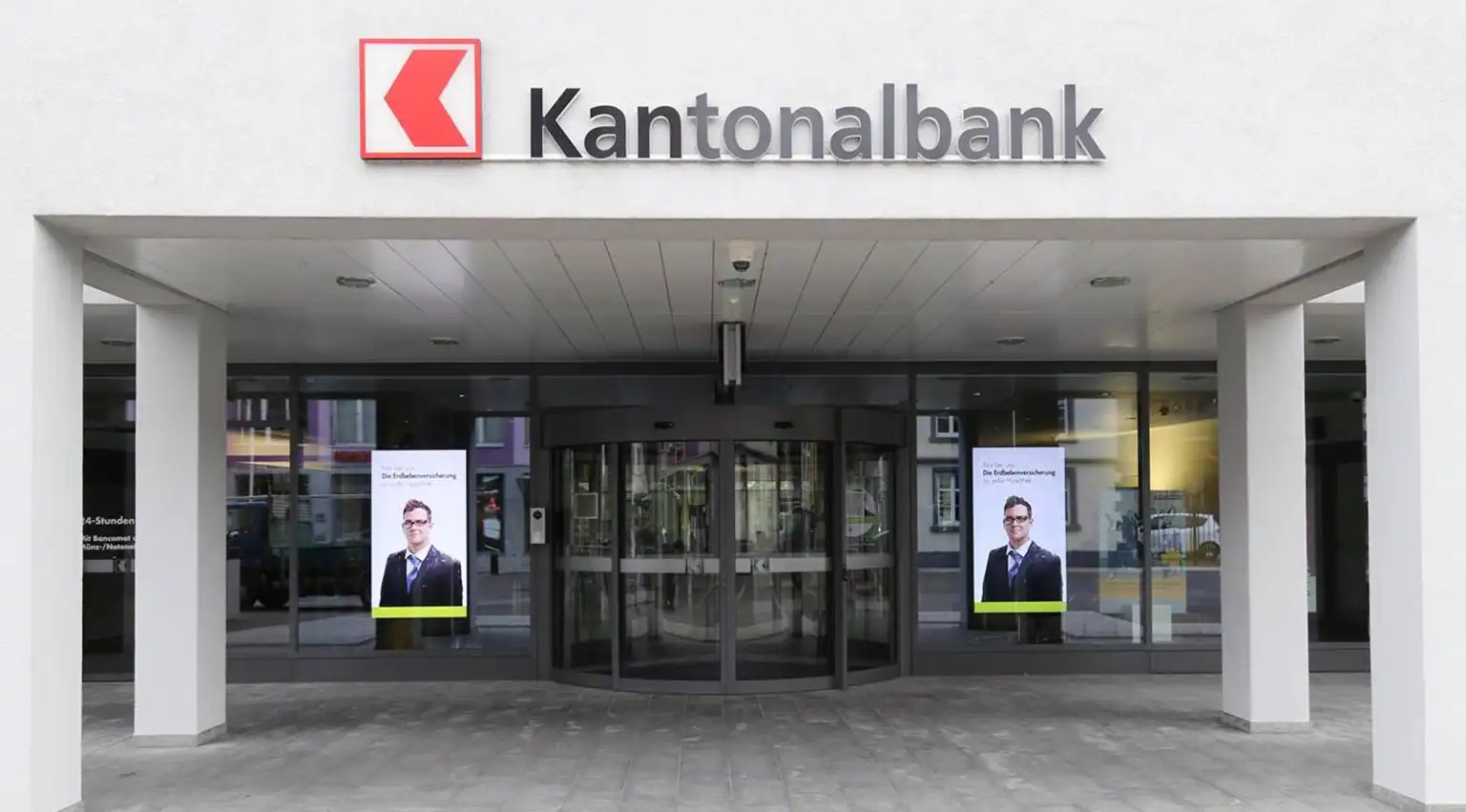 Sales & Advisory Tool
Use time more efficiently & productively
With the modular consulting suite, BLKB's 300 customer advisors can experience the latest banking and financial content interactively and individually together with the customer in a 360° customer consultation, thereby increasing the quality of advice.
The digital assistant helps customer advisors to focus their consultations more on customer requirements. Interactive calculators allow them to record personal details and thus meet individual needs.