Digital Signage
Adopting the existing solution and extension into the shop window
Denner is now also presenting its weekly promotions, which are shown in analogue form on the F10 poster, on 55-inch screens. In addition, the existing screens in the cash register and tobacco area have also been migrated to the solution of jls. This means that all of the digital ads in Denner stores can be controlled centrally from one system. This offers a great deal of added value in the efficiency of management.

The introduction of additional digital signage screens in the storefront or entrance area and checkout area of Denner stores facilitates consistent communication of digital content and makes Denner more efficient in implementation, more flexible in content management and more sustainable in terms of conserving resources.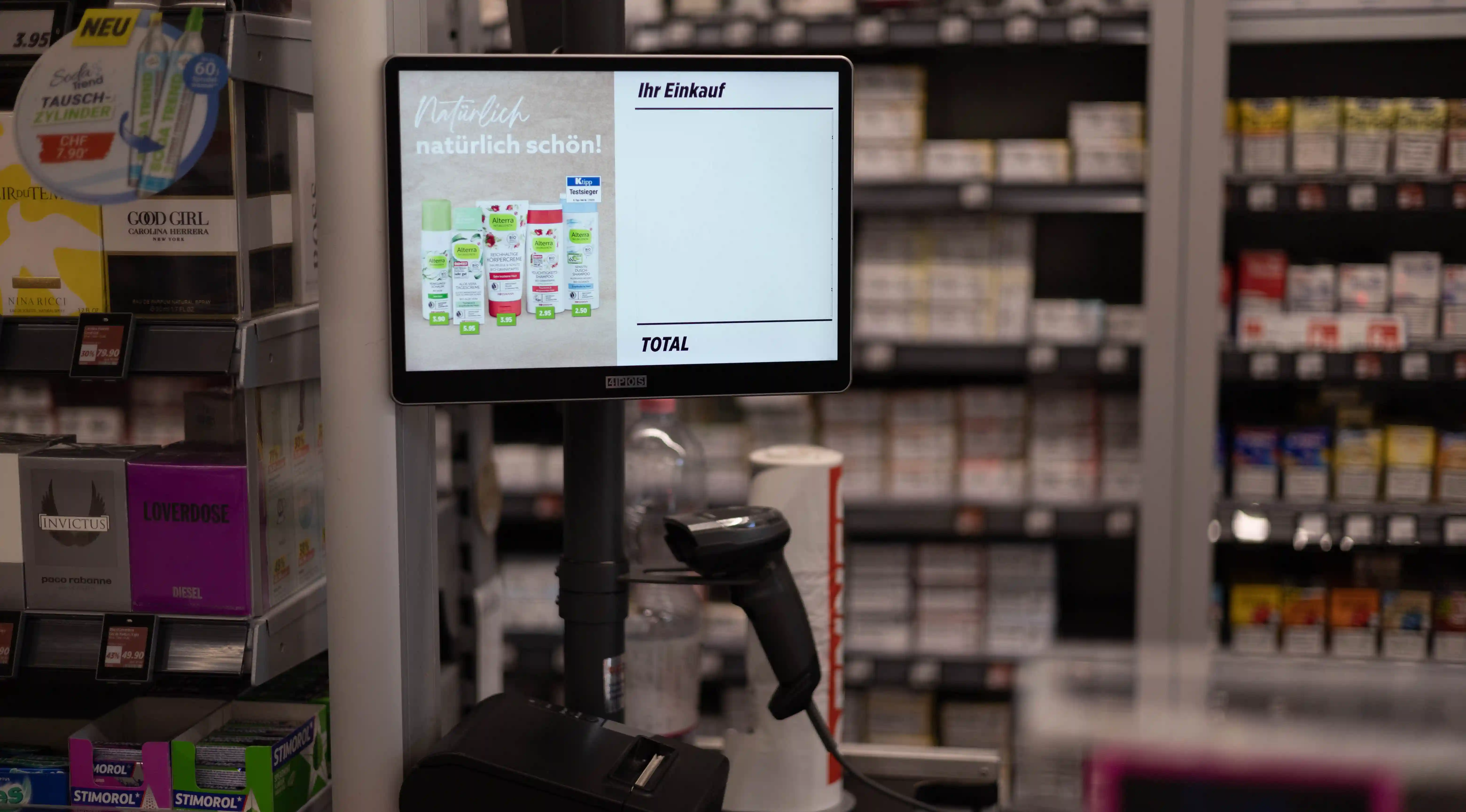 Motion design
Fully automated content creation and publishing
With the new digital storefront screens, Denner is becoming more flexible and efficient in the communication of offers thanks to the automated display of content. In addition, the moving image used generates greater awareness. Passers-by are picked up before loading at the beginning of their customer journey by communicating relevant offers.
The customer journey then reaches its conclusion shortly before payment with the checkout screens. As most Denner customers shop regularly, ongoing or future promotions are communicated at the end, such as the weekend bangers or weekly promotions.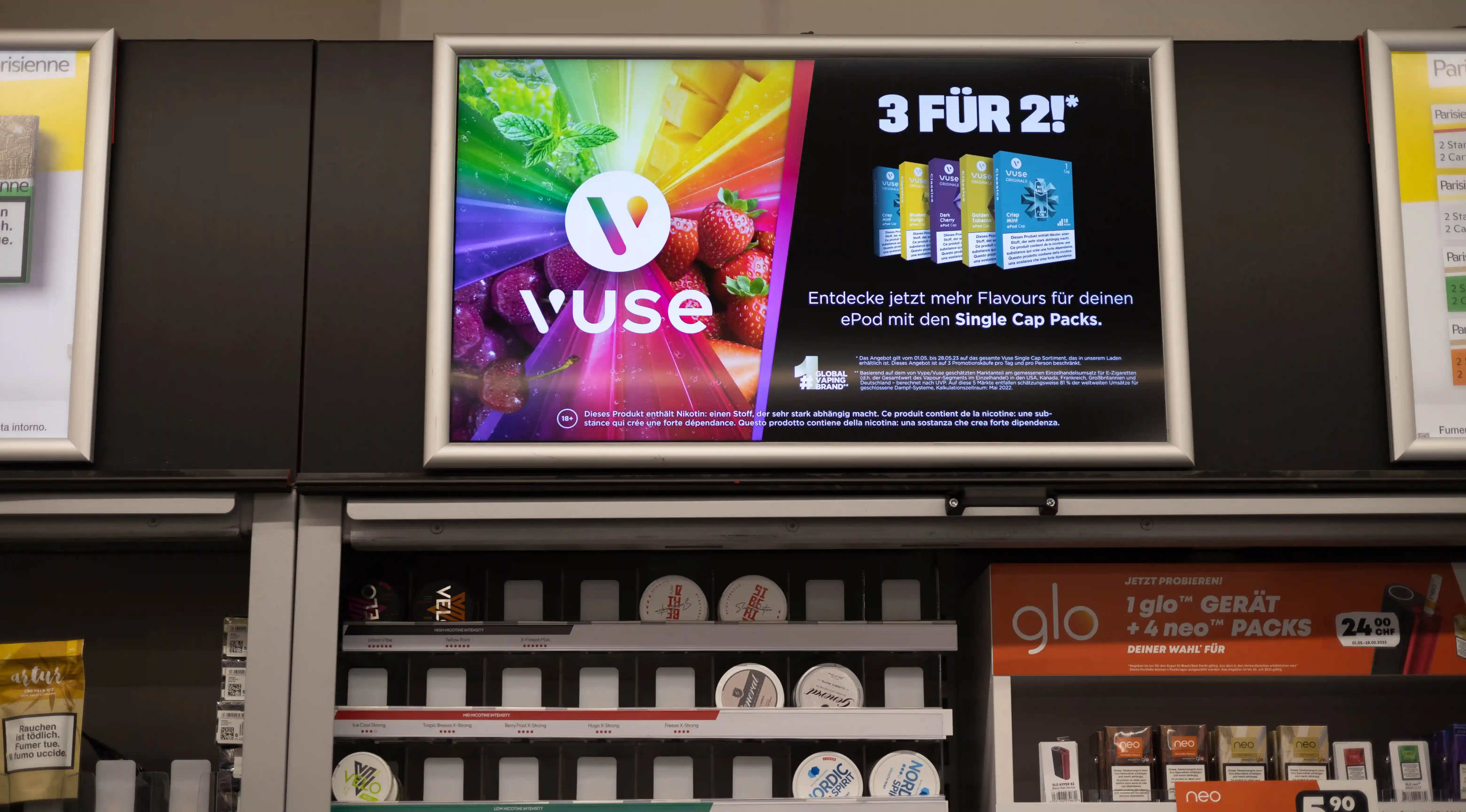 Automated templates
Full automation thanks to interfaces and templates
Three design features have been implemented - the digital poster in the shop window and entrance area as well as the cash register and tobacco screens - and several templates have been created for each feature. The data (assets, prices, etc.) for all products is available in Denner's asset management portal and can be adjusted at any time. Denner templates have been created in the jls CMS so as to process actions as digital content. These are automated in such a way that as well as all of the products and prices, the interface also provides the indication of which action, i.e., which template design, needs to be selected. As a result, there is no longer any need for human interaction. In the case of a wine promotion, for example, indications of origin or ratings can also be displayed.

The templates are stored in all languages and thanks to the corresponding attributes in the jls CMS, each stakeholder in the branches knows which language needs to be played in which branch.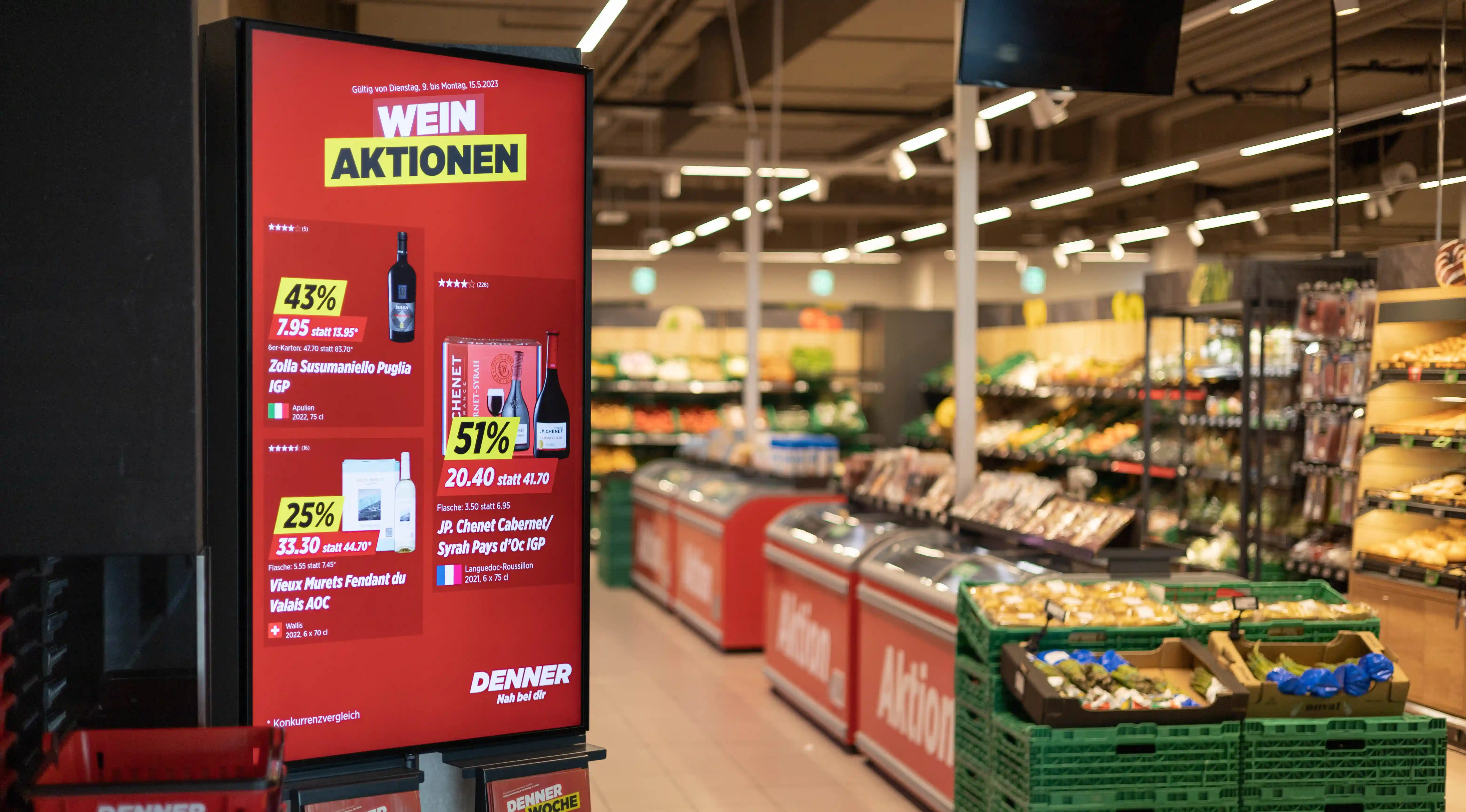 "The digital signage solutions are flexible and sustainable and allow us to use smarter ads."

Pascal Trütsch, Denner AG